Being a brother is a great blessing of God. In every ups and down of life it is a brother who is standing with you. Sometime brothers have little quarrel with his siblings but it is for time being and with no time he is the same like charming and fresh. Sometimes he has more fun than fight like he plays with his younger brother or sister which is a great source of recreation and enjoyment. Here are some Funny Brother Poems which will create a bond between you and your brother.
That's What Mothers Are For
Martin Kloess
Will you choose your mother or me
Asked wife who would not let it be
As I said oh brother
Sought help from another
And I called her mother to see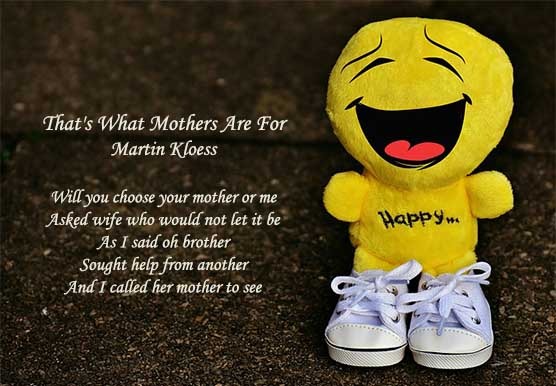 ****—-****—-****
Mistaken Identity
George Aul
A bad crime has landed me in jail,
I also told the judge "Go to hell,"
for while serving the time
I did not do the crime…
Honest! It was my twin brother Sal.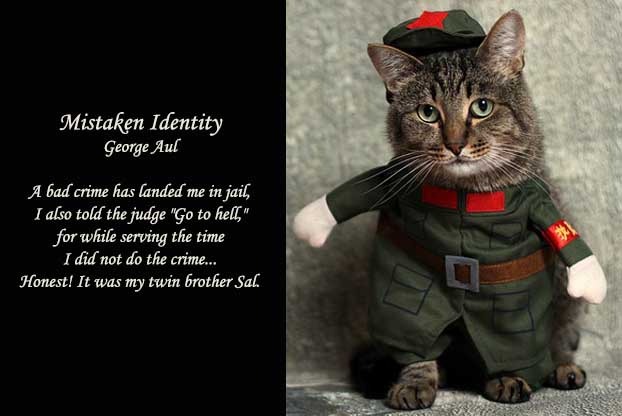 ****—-****—-****
Little Brother
Mike Dailey
Look what I got from my mother
This little guy is my brother
And I'm hoping that he
Will grow up to like me
And we'll always be there for each other.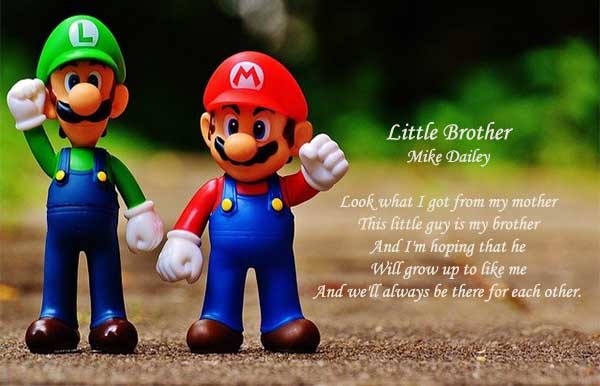 ****—-****—-****
Bye Bye, Baby
Jack Horne
As this poem was being written,
A small boy appeared to be smitten.
He loved his baby brother,
But then he asked his mother,
'Please can we swap him for a kitten?'
Brotherly Love
Jack Horne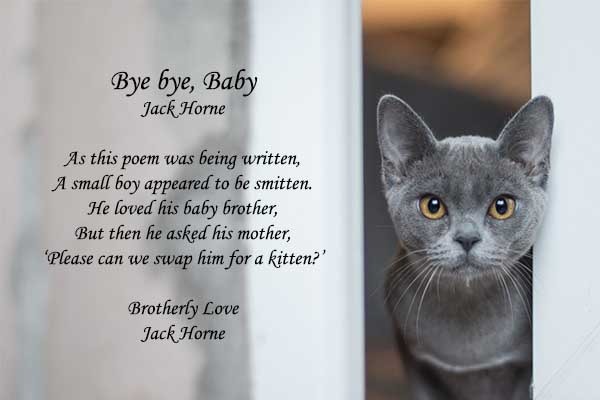 ****—-****—-****
Billies Brothers
Susan Gentry
Hill, By and Blow – the three Billies brothers
Were constantly fighting each other
Hill was the oldest
Blow was the boldest
By was the baby by another mother.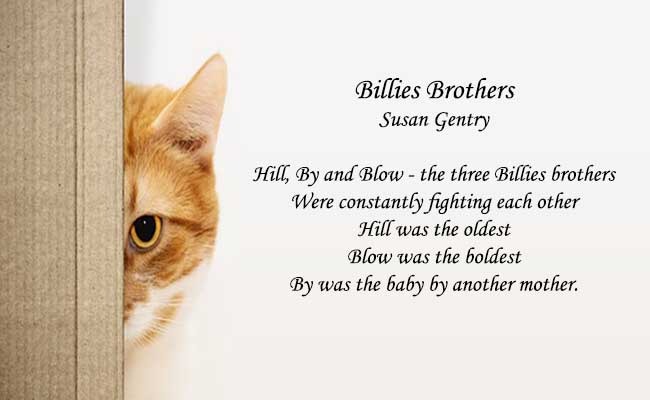 ****—-****—-****
MOUNTAINS
JAN ALLISON
Her huge boobies he longed to discover 
Vast mountains, quite unlike any other
He undid her bra strap
She gave him a big slap
Said hands off, or I'll tell my big brother!
****—-****—-****
Joy
John Smith
There once was a girl by the name Joy
who got joy whenever she'd annoy
Her poor little brother
she swapped for another
Now; him, too, she would love to destroy.
****—-****—-****
A Quickie
Jack Ellison
Have a crazy brother-in-law named Dickie
At times Dickie can be rather tricky
At 90 years old
He's just been paroled
His crime..he asked a cashier for a quickie.
****—-****—-****
A Glass We Raise
Jack Ellison
Visited my 90 year old brother-in-law yesterday
Puts me to shame, good for at least another ten I'd say
Golf he still plays
Still a joker I'd say
To this amazing creature, a glass we raise.
****—-****—-****
Harry and Scary
Theresa CW
Hairy and Scary
Mary, Mary where is your brother Larry?
Went to movies with little sister Terry
They both look quite so short
They both need to abort
Sister Terry's legs are hairy and scary.
****—-****—-****
Mazel Tov
Keith Bickerstaffe
A Jewish attorney, Raskolnikov,
his Buddhist half-brother, Kaletnikov,
now here comes the bother,
they mimic each other,
so who gets 'good health!' or a 'mazel tov?'
****—-****—-****
Asthma All His Life
Jack Ellison
A brother-in-law has suffered from asthma all his life
Told my sister he'd die young, now 70 years his wife
Married in spite
Ninety years, still in flight
Sure had a great life in spite of the strife.
****—-****—-****
Polka Dot Swimming Trunks
Nancy Jones
In Florida one right hot summer
A free soul was havin' a bummer
So in spray painted undies
Next holiday Monday
He split to the Springs with his rummer.
****—-****—-****
Oh Brother
Val Jennings
I once had a brother in prison.
He knew what in life he was missin"
So he spent out his days
in profitable ways
and learned because he could listen.
****—-****—-****
Nuts
Jimmy Mccurdie
There wad a young man who was nuts
And always lived in garden huts
He screamed at night
And we all got a fright
But I blame all those welfare cuts.
****—-****—-****
Read More: Best Grandpa Poems